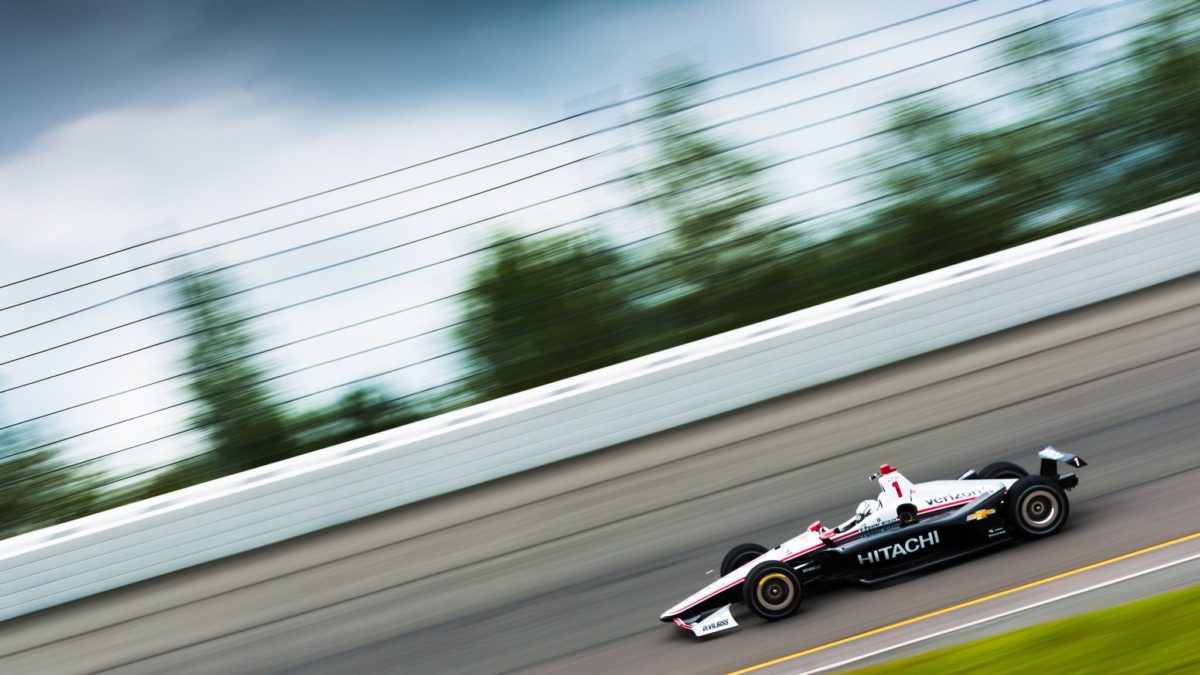 ABC Supply 500 Recap
INDIANAPOLIS (August 21, 2018) – The ABC Supply 500 at Pocono Raceway proved to be a source of trial and tribulation for the Verizon IndyCar Series (VICS).
Last weekend's race was Pigot's first attempt on the 'Tricky Triangle,' and Newgarden's sixth.
Saturday, the 22-car field was scheduled to have three track sessions: two practice and one qualifying session; however, poor weather conditions proved to upend those plans. The first practice session was delayed nearly a half-an-hour as crews were forced to dry the track.
The first practice session started and ended without weather intervention. At the conclusion of the 60-minute practice session, Newgarden was second-fastest and Pigot was 12th-fastest. Newgarden would go on to qualify second and Pigot 16th.
"I think we did a good job with the set-up, it's just that's about what we had, speed-wise," Newgarden said. He qualified with an average lap-speed of 218.802 miles-per-hour. Later noting, "I'm pretty happy with our run. That was our speed."
"We had a little bit too much understeer in [the first turn], which really hurt our speed through the other two turns," Pigot said. He qualified with an average lap-speed of 215.177 miles-per-hour.
The third and final practice session was cancelled due to inclement weather. Sunday's ABC Supply 500's weather improved and held to overcast skies and temperatures around 71 degrees.
Pigot's run ended early. As the green flag was waved on the first lap, Rahal Letterman Lanigan Racing's (RLL) Graham Rahal hit Pigot in the rear – forcing him down the track and into the exterior pit wall.
His No. 21 car was towed into his pit box where team officials repaired his car; ultimately, allowing him to return to competition.
"The guys did a great job getting the Fuzzy's Vodka car fixed," Pigot said.
With Pigot's car on pit lane, the now field of 21-cars reset and prepared for the green flag. As competition resumed, a five-car accident occurred outside of the second turn. All five cars were eliminated from the race – Schmidt Peterson Motorsports' Robert Wickens was taken by helicopter to a nearby hospital for treatment.
As a result, the ABC Supply 500 was set to red flag conditions for nearly two hours as track and series officials cleared the wreckage. During this time, Pigot was able to repair his car and returned to limited competition.
"At the end of the day, there was really nothing else we could do in terms of improving our position and there was no need to risk anything else," Pigot said. "Unfortunately, our race was over before it began. The car had a lot of damage to the right-rear and never felt quite right when we went back out. It's extremely disappointing, you come here wanting to continue some good momentum we've had the last handful of races; but, we never got that shot."
Newgarden fell from second to third after the first restart, he would later fall to fifth where he would ultimately finish.
"Yeah, it was just a tough day. We didn't have anything for anybody. We were scrapping to keep that top-five [position]," Newgarden said. "That was the big thing for us. I was driving my butt-off and I think the team was trying everything they could do to help me and that was all we had."
Art Wilmes, RSR's Founder and CEO, notes the effort and determination Pigot and Newgarden have as they go into the last three races of the 2018 VICS season.
"First, I would like to send my thoughts and well wishes to Robert and Schmidt Peterson Motorsports, an accident to that magnitude is something that we'd like to never see," Wilmes said. " "It was really a frustrating weekend all around for the RSR drivers. Spencer was knocked out before he could start and Josef visibly struggled to hold on to a top 5 finish.  I am looking forward to a better weekend at Gateway."
Newgarden, Pigot and the VICS will compete this coming weekend at Gateway Motorsports Park in St. Louis, Missouri. The Bommarito Automotive Group 500 will be this Saturday, Aug. 25 at 8:40 p.m. (CST).