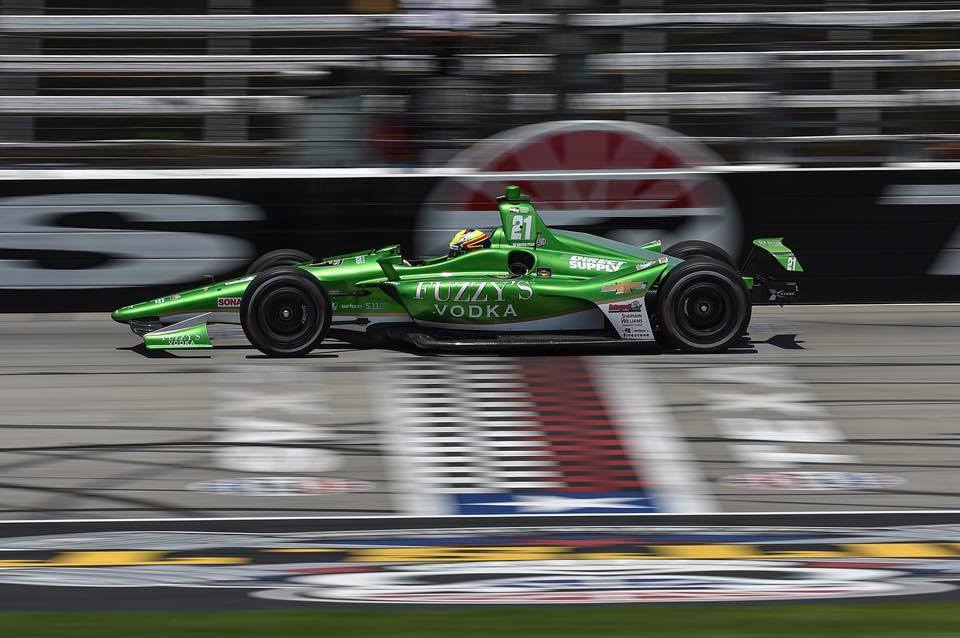 DXC Technology 600 Recap
INDIANAPOLIS (June 12, 2018)
-Texas Motor Speedway has proven once more, that there are 'no-limits,' when competing on the 1.5-mile superspeedway.
Rising Star Racing's (RSR) Josef Newgarden (Team Penske) and Spencer Pigot (Ed Carpenter Racing) competed in the DXC Technology 600 at Texas Motor Speedway on Saturday, June 9, 2018.
In Friday afternoon's qualifying session, Newgarden earned his second pole-position of the 2018 Verizon IndyCar Series; however, this was his first on a superspeedway. Newgarden had an average lap-speed of 220.613 miles per hour.
On Saturday, Newgarden defended the first-position for the first 59-laps. From lap-60 to the race's end, Newgarden sustained serious set-backs.
"You know, pretty much anything that could have happen, happened tonight…," Newgarden said. "Pretty much, anything that could have went wrong, went wrong tonight. That is all there is to it. We will move on to Road America."
With a field of 22 contestants, Newgarden finished the DXC Technology 600 four-laps down and in 13-position.
Art Wilmes, Founder and CEO of RSR, offers credit where credit is due.
"Josef earned the pole-position. He had a really, really fast car," Wilmes said. "He raced as hard as he possibly could have on Saturday; but, the car just wasn't able to hold the test."
In Friday's qualifying session, Pigot had an average lap-speed of 216.895 miles per hour and started the DXC Technology 600 in the 18-position.
"It was a tough race. Throughout the stints, the balance was changing quite a lot, so I had to try and stay on top of that," Pigot said. "At the end of the day, we were missing a little bit; but, we hung in there."
Recalling, Pigot's start at Texas Motor Speedway was his first, career start at the superspeedway. Pigot finished the DXC Technology 600 a single lap down and in the 11-position — an improvement of seven positions.
"Overall, I'm just happy to get through it and I learned a lot tonight."
Wilmes remains committed to the ideal that the best is yet to come for Pigot.
"This is Spencer's first season as a full-time driver and he is doing very, very well," Wilmes said. "Of course, there will always be room for improvement, as the sport continues to evolve; but, Spencer is doing the best that he can and continues to refine his craft."
Newgarden and Pigot will compete next weekend at Road America in Elkhart Lake, Wisconsin. To learn more about RSR's upcoming race, visit;
www.indycar.com/schedule
.