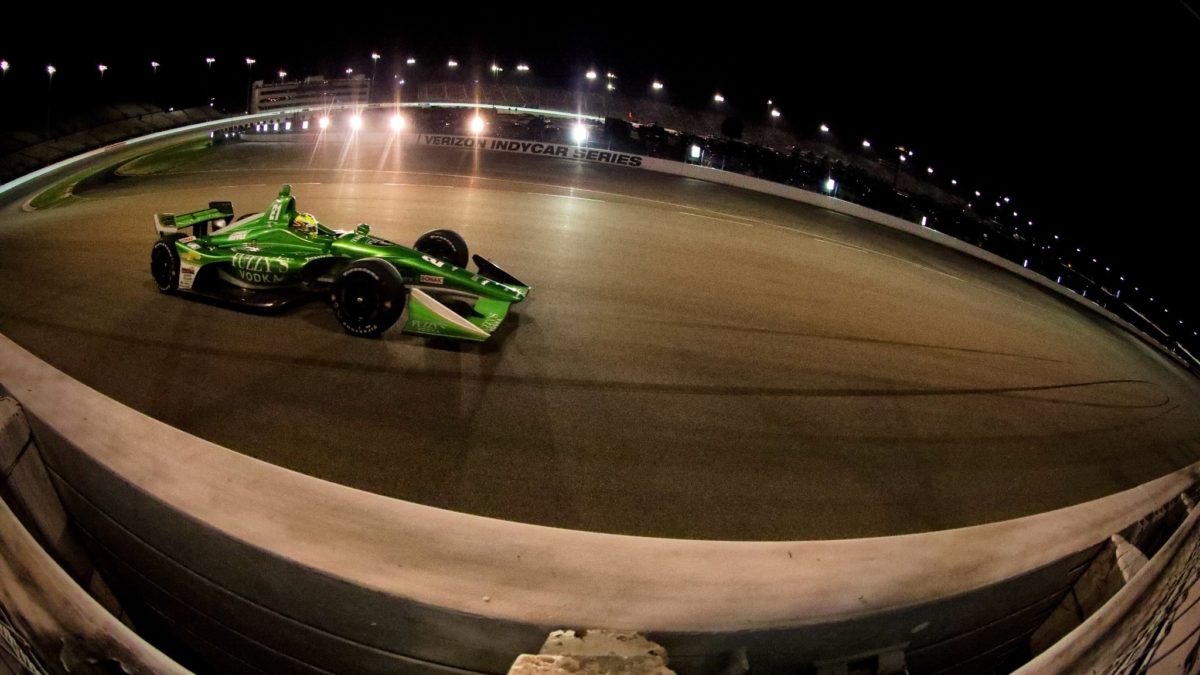 Bommarito 500, presented by Axalta and Valvoline, Recap
INDIANAPOLIS (Aug. 27, 2018) –  Rising Star Racing's (RSR) Josef Newgarden and Spencer Pigot successfully completed the Bommarito 500, presented by Axalta and Valvoline at Gateway Motorsports Park.
Saturday evening's competition was Pigot's first attempt at the 1.025-mile oval. Due to inclement weather Friday, the Verizon IndyCar Series (VICS) cancelled the evening's qualifying session. The field of 21-cars was set by entrant points.
Newgarden started the Bommarito 500, presented by Axalta and Valvoline third and Pigot 14th.
Similar to the 2017 Bommarito 500's start, the first-lap started with a crash. Sebastian Bourdais of Dale Coyne Racing with Vasser-Sullivan made contact with the track's exterior wall. The restart would prove to be an all-out, high-intensity race for Newgarden and Pigot.
Pigot's performance was impeccable.
"We definitely go stronger through the race. The guys made some good changes for me during the stops and they were good pit-stops as well," Pigot said. "We were able to jump some people on the pit-cycles, which was great."
As the race drew on, teams began revising their strategies.
"The last 80-laps were a lot of fun. There were people on different strategies and we were just going flat-out, going as quickly as possible and passing as many people as we could. It was a lot of fun with so many close battles and a lot of dicing," Pigot added. "I am happy to have finished sixth from where we started. It's a shame we didn't get to qualify. It would have been nice to [have] tried to start a little higher up."
Newgarden struggled, while still committed at improving his position.
"We kept in it, we tried to make the most of it. We just lost too many positions there at the end," Newgarden said. "The whole race long, we just didn't get the timing."
Newgarden would start third and fall throughout much of the field. He would ultimately finish seventh.
"We tried to make a fuel number there at the end and it ended up biting us. We worked hard. We had great pit-stops; the guys did a great job…We have a car in one-piece, so we go on to Portland and try and redeems ourselves."
Pigot's finish inches him closer to Rahal Letterman Lanigan Racing's (RLL) Takuma Sato, who is 13th in the season's standings. Pigot has 281-points to Sato's 290.
With his Bommarito 500, presented by Axalta and Valvoline's win, Will Power of Team Penske improves to third. Newgarden moves from third to fourth, 10-points behind Power. Newgarden has 490 to Power's 500.
Art Wilmes, RSR's Founder and CEO, sees Portland as an equal opportunity for the series as a whole.
"Spencer finishes the last oval of the season showing serious improvement. It was his first try at the track and did extremely well," Wilmes said. "Josef struggled and unfortunately is faced with an uphill battle in the next two races; however, this is a new course to all of the drivers, I consider this an even set before the series' finale."
The VICS will compete this coming weekend at Portland International Raceway (PIR). To learn more abou this coming weekend's race, visit: www.indycar.com.