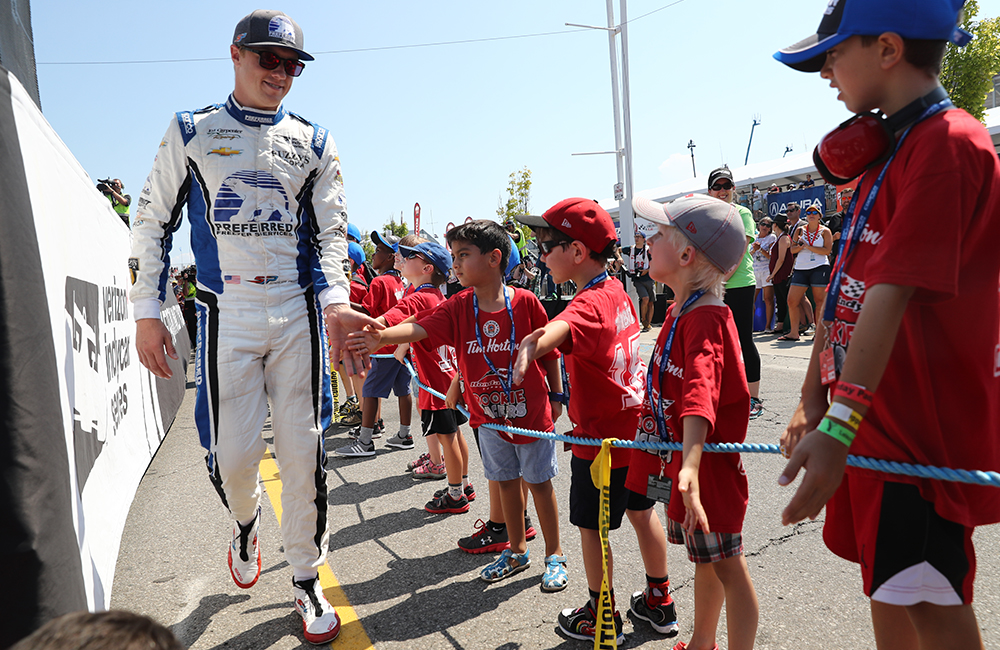 Honda Indy Toronto Recap
Indianapolis, Ind. (July 16, 2018) – Rising Star Racing's (RSR) Josef Newgarden and Spencer Pigot competed Sunday, in the Honda Indy Toronto in Toronto, Ontario.
Newgarden performed well in the practice-sessions and qualified first. After leading the first 22-laps, he compromised his performance by making contact with the wall.
"It was a tough race," Newgarden said. He added, "I just had no idea the car was going to do that. I knew that it would be a low-grip; but no zero-grip. I just lost the front end completely."
After a career-best finish in the Iowa Corn 300, Pigot came to Toronto with optimism for continued success; but, he struggled to qualify.
Pigot qualified in the 16thposition and led the 50thlap of the race; but, had problems with marbles on the road. With contact in the wall late in the race, Pigot finished the race 20th.
"Spencer battled the field and moved to the front quickly," Wilmes said. "I am always confident in his ability; but, seeing him contend and take the lead was very impressive. His finish Sunday doesn't sour his potential, he is a natural. I know that he will see consistent finishes soon."
Newgarden and Pigot are frustrated by their results.
"I feel terrible, it's not fun to make a mistake," Newgarden said. "This No. 1 Hitachi Chevy was quick [on Sunday]. I think it was capable of being in the top-three or potentially winning the race if I didn't make the mistake. But you have days like this in racing."
Pigot was frustrated most that they had battled so hard all afternoon.
"It is a shame, we had moved up quite a lot," Pigot said. "The Preferred Freezer Services car was handling pretty well, so it's frustrating because we threw away a lot of points."
Rising Star Racing's (RSR) Art Wilmes, Founder and CEO, respected their anguish.
"It was a frustrating day, for us all. Josef and Spencer both struggled and came up short in the end," Wilmes said. "I believe that had our fortune proved better, Josef and Spencer would have both been top-five finishers."
Newgarden remains second in the season's point-standings, with 402-points. Newgarden is 62-points behind Chip Ganassi Racing's Scott Dixon, with 464-points.
Pigot maintains 14thin the season's point-standings, with 222-points.
The Verizon IndyCar Series will compete July 29, 2018 in the Honda Indy 200 at Mid-Ohio. To learn more about the Honda Indy 200 at Mid-Ohio visit: www.indycar.com.