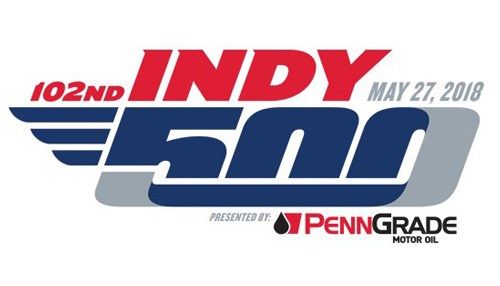 Indianapolis 500, Presented by PennGrade Motor Oil Advance
INDIANAPOLIS (May 15, 2018) – Rising Star Racing's (RSR) Josef Newgarden (Team Penske) and Spencer Pigot (Ed Carpenter Racing) will compete this Sunday, May 27 in the 102nd running of the Indianapolis 500, presented by PennGrade Motor Oil.
This last weekend, Newgarden and Pigot qualified in fourth and sixth position, respectfully.
Art Wilmes, founder and CEO of RSR is elated with both Newgarden and Pigot's performance.
"We were optimistic for strong results; but, their finish, is truly something special," Wilmes said. "Josef and Spencer delivered."
During qualifying, Newgarden and Pigot were running in first and second position at one point. By the end of Saturday's qualifying session, the two maintained a top-nine finish and went into Sunday's qualifying session with confidence.
"Winning at the Indianapolis Motor Speedway requires; preparation, speed and good fortune," Wilmes added. "Both Spencer and Josef have done the preparation and both have the speed. They have controlled the things that they are responsible for. Here's to hoping we have good fortune on Sunday."
Pigot sees self-improvement from previous Indianapolis 500s starts.
"…I have massively improved from every other time I've run in this race, so I'm definitely excited about that and the potential for us here Sunday…," Pigot said.
After Sunday's qualifying run, Newgarden was confident in his performance and Team Penske.
"…You can always do things a little better after the fact; but, for everything we knew, we put a really solid effort together. I'm really proud of the team…"
The Indianapolis 500 may be heard on the Advance Auto Parts IndyCar Radio Network, SIRIUS/XM 209-214, on radio stations nationwide and on the Verizon Mobile App.
The 102nd running of the Indianapolis 500, presented by PennGrade Motor Oil will be telecasted on ABC beginning at 11:00 a.m. ET on Sunday, May 27.
To learn more about the Indianapolis 500; visit the
IMS website
.