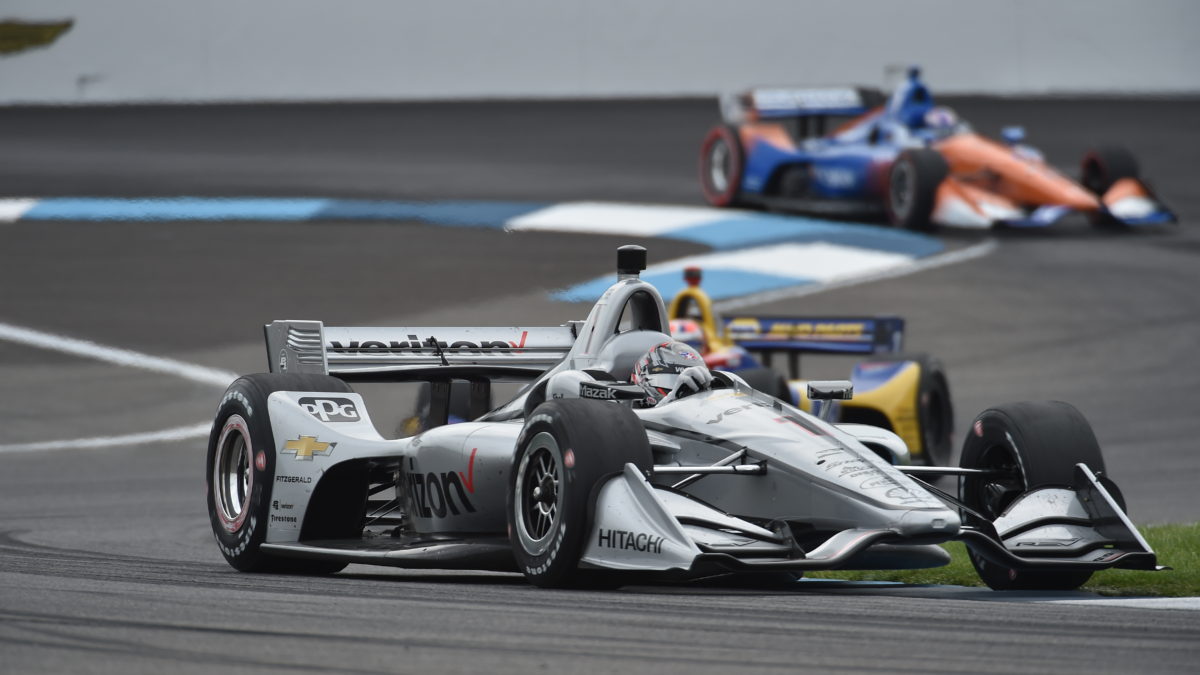 IndyCar Grand Prix Recap
INDIANAPOLIS (May 15, 2018) – Rising Star Racing's (RSR) Josef Newgarden (Team Penske) and Spencer Pigot (Ed Carpenter Racing) competed this last weekend in the IndyCar Grand Prix at the Indianapolis Motor Speedway (IMS), marking the first of two races this month in Indianapolis.
The first lap of the race proved to be trying for Pigot. Pigot started the IndyCar Grand Prix in the ninth-position. At the race's start, he and Takuma Sato (Rahal Letterman Lanigan Racing) entered the chicane side-by-side out of the first-turn.
"It was a tough start to the race, I arrived at the chicane pretty much side-to-side with Takuma [Sato] and at that point, there wasn't much space. I tried to miss the curbing, but obviously didn't and got airborne, then spun," Pigot said.
Art Wilmes, RSR's founder and CEO, empathized with Pigot.
" The first lap, especially the first corners of a race are frenetic and you need a bit of luck to make it through the melee ." Wilmes said. " I rechecked FAA regulations and assured Spencer that visual flight rules apply and he didn't need to file a flight plan for the first lap."
As a result of the incident, Pigot was forced to go a lap down.
"It didn't help our race right there, it kind of ruined it with that incident. After that, we just tried to stay close to the leader so that if there was a yellow, we could take advantage of it and get a lap back," Pigot said. "That happened towards the end, and we were able to pass a few guys in the last restart to move up a little bit; overall, frustrating day, it felt like we had a pretty good pace."
Starting in the sixth-position, the defending Verizon IndyCar Champion, Newgarden sympathized with Pigot as he, too, spun-out and stalled his car, late in the race.
"We had a podium car, for sure. It's tough to throw it away," Newgarden said. "I think, I got too greedy.
Wilmes agreed with Newgarden's assessment.
" Josef is a champion because he can make moves that few drivers can make ." Wilmes said. " I know he is disappointed in himself, but he drove his you-know-what-off and managed to still retain the points lead ."
Newgarden continued.
"I had two or three runs on [Sebastian] Bourdais. I just got frustrated and too greedy. I thought he was going to give me a little more room; he gave me some, but it wasn't enough. It is my fault, I think I ruined a podium finish."